Black Sabbath reedita en ediciones de lujo "Heaven and Hell" y "The Mob Rules"
Vendrán en un digipack doble, además incluirá temas en vivo de estos 2 álbumes inmortalizados por Dio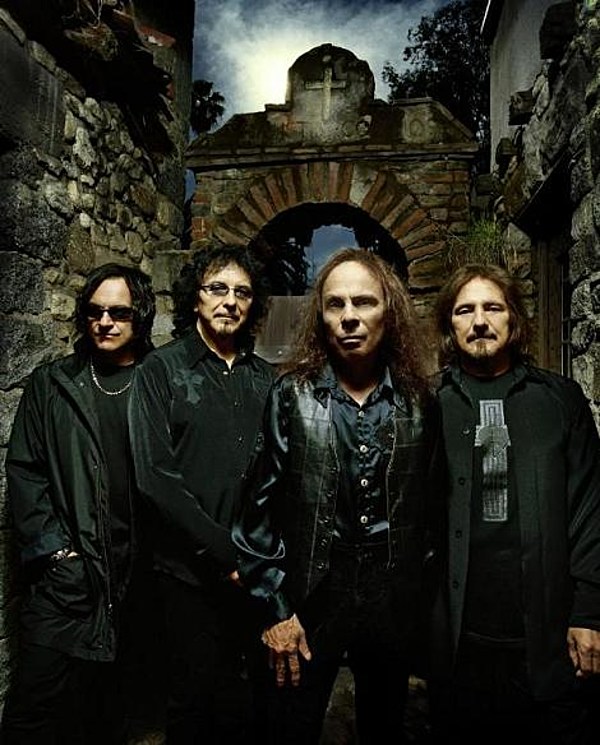 Tony Iommi, como representante de Black Sabbath ha anunciado que los dos álbumes que grabaron con Ronnie James Dio a principios de los 80 – "Heaven And Hell" y "The Mob Rules" – se reeditarán en edición de lujo el 5 de marzo.
Ambas ediciones estarán disponibles en paquetes de 2CD y 2LP, e incluirán material en vivo no publicado anteriormente. Para celebrar el acontecimiento, la banda ha lanzado versiones en vivo de las canciones de los dos álbumes: una versión de 'Heaven And Hel'l previamente disponible en la cara b del single 'Die Young'; y una versión de 'The Mob Rules' grabada en el Portland Memorial Coliseum en 1982.
"El primer periodo de Sabbath fue genial y lo que hicimos está grabado en piedra", dice Tony Iommi a la revista Mojo de este mes. "Pero cuando hicimos Heaven And Hell me encantó ese disco. También me encantó Mob Rules. Me alucina la energía que tenemos en esos discos.
"La forma en que Ronnie puso las cosas nos dio una patada en el culo, también. Pudimos sentarnos juntos adecuadamente y juntar ideas. La forma en que sonaba su voz era genial. Me encantó todo ese período. Fue aterrador y emocionante al mismo tiempo porque todos parecían estar en contra nuestra. Todo el mundo seguía diciendo: "No podéis hacer esto sin Ozzy", y ya vieron que estaban completamente equivocados".
Vale la pena mencionar que, debido a las limitaciones de espacio, la versión en vinilo de los álbumes incluirá menos pistas que sus homólogos en CD. Listas de canciones completas a continuación.
Heaven And Hell – Deluxe Edition tracklist
2-CD Track Listing
Disc One: Original Album (2021 Remaster)
1. "Neon Knights"
2. "Children Of The Sea"
3. "Lady Evil"
4. "Heaven And Hell"
5. "Wishing Well"
6. "Die Young"
7. "Walk Away"
8. "Lonely Is The Word"

Disc Two: Bonus Tracks
1. "Children Of The Sea" – Live B-Side Of "Neon Knights" *
2. "Heaven And Hell" – Live B-Side Of "Die Young" *
3. "Lady Evil" – 7" Mono Edit (unreleased on CD)
Hartford Civic Center, Hartford, CT (August 10, 1980)
4. "Neon Knights" *
5. "Children Of The Sea" *
6. "Heaven And Hell" *
7. "Die Young" *
Hammersmith Odeon, London (Dec 31, 1981- Jan 2, 1982)
8. "E5150"
9. "Neon Knights"
10. "Children Of The Sea"
11. "Heaven And Hell"

2-LP Track Listing
Side One
1. "Neon Knights"
2. "Children Of The Sea"
3. "Lady Evil"
4. "Heaven And Hell"

Side Two
1. "Wishing Well"
2. "Die Young"
3. "Walk Away"
4. "Lonely Is The Word"

Side Thee
1. "Children Of The Sea" – Live B-Side Of "Neon Knights" *
2. "Heaven And Hell" – Live B-Side Of "Die Young" *
3. "Lady Evil" – 7" Mono Edit (unreleased on CD)
4. "Neon Knights" – Live 1980 *

Side Four
1. "Children Of The Sea" – Live 1980 *
2. "Heaven And Hell" – Live 1980 *
3. "Die Young" – Live 1980 *
The Mob Rules – Deluxe Edition tracklist
2-CD Track Listing
Disc One: Original Album (2021 Remaster)
1.       "Turn Up The Night"
2.       "Voodoo"
3.       "The Sign Of The Southern Cross"
4.       "E5150"
5.       "The Mob Rules"
6.       "Country Girl"
7.       "Slipping Away"
8.       "Falling Off The Edge Of The World"
9.       "Over And Over"

Bonus Tracks
10.    "The Mob Rules" – Heavy Metal Soundtrack Version
11.    "Die Young" – Live B-Side Of "Mob Rules" 7" *
12.    "The Mob Rules" – New 2021 Mix **
Live At The Hammersmith Odeon London (31/12/81 – 2/1/82)
13.    "Country Girl"
14.    "Slipping Away" 
15.    "The Mob Rules"
16.    "Voodoo"
Live At Portland Memorial Coliseum, Portland, OR, April 22, 1982 
17.    Intro **
18.    "Neon Knights" **
 
Disc Two: Bonus Tracks
Live At Portland Memorial Coliseum, Portland, OR, April 22, 1982
1.       "N.I.B." **
2.       "Children Of The Sea" **
3.       "Voodoo" **
4.       "Black Sabbath" **
5.       "War Pigs" **
6.       Drum Solo **
7.       "Iron Man" **
8.       "The Mob Rules" **
9.       "Heaven And Hell" **
10.    Guitar Solo **
11.    "Sign Of The Southern Cross/Heaven And Hell" – Reprise **
12.    "Paranoid" **
13.    "Children Of The Grave" **
 
2-LP Track Listing
Side One
1.       "Turn Up The Night"
2.       "Voodoo"
3.       "The Sign Of The Southern Cross"
4.       "E5150"
5.       "The Mob Rules"
 
Side Two
1.       "Country Girl"
2.       "Slipping Away"
3.       "Falling Off The Edge Of The World"
4.       "Over And Over"
 
Side Three
1.       "The Mob Rules" – Heavy Metal Soundtrack Version
2.       "Die Young" – Live B-Side Of "Mob Rules" 7" *
3.       "The Mob Rules" – New 2021 Mix **
4.       "Sign Of The Southern Cross/Heaven And Hell" – Reprise **
 
Side Four
Live At The Hammersmith Odeon London (31/12/81 – 2/1/82)
1.       "Country Girl"
2.       "Slipping Away" 
3.       "The Mob Rules"
4.       "Voodoo"
 
* previously unreleased in North America
** previously unreleased 
Fuentes: Heaven and Hell website/louder/Google Images/YouTube/RockAmerika
---