El metal se hermana con la música clásica a través de Vivaldi Metal Project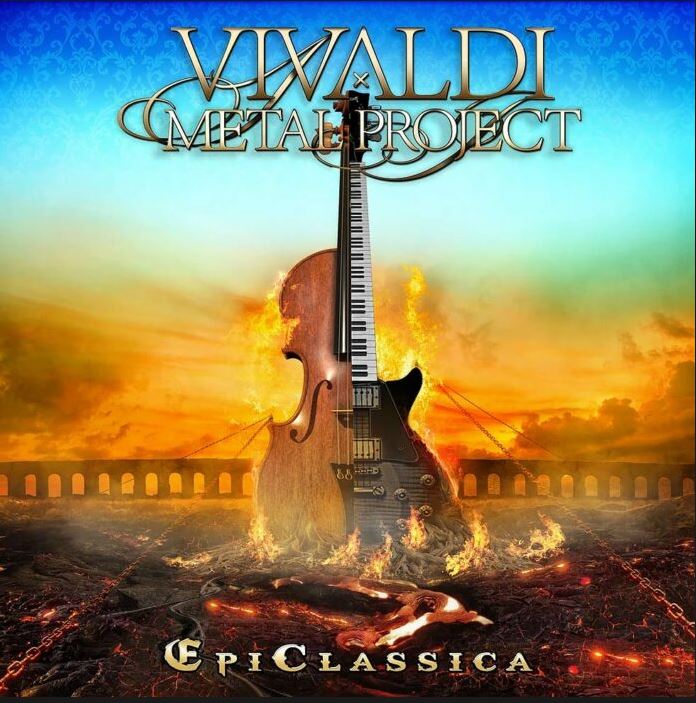 La nueva entrega del proyecto de Metal Sinfónico de Mistheria (Bruce Dickinson, Rob RockK) se ha financiado a través de una campaña de crowdfunding en Gogetfunding.com.
Músicos invitados en "EpiClassica" de VMP
El disco no sólo contendrá interpretaciones en clave de Metal Sinfónico de Vivaldi, sino de compositores como Chopin, Mozart, Bach, Fauré, Schubert, Saint-Saens, Dvorak, Beethoven, Albinoni, Paganini y otros.
Estos son algunos de los cantantes y músicos que participan en "EpiClassica":
Mike Portnoy (ex-DREAM THEATER)
Rob Rock
Jeff Scott Soto
Mike Terrana
Mark Boals
Roy Z (Bruce Dickinson)
Dirk Verbeuren (MEGADETH)
Anders Johansson (MANOWAR)
Michele Guaitoli (VISIONS OF ATLANTIS/TEMPERANCE)
Rolf Pilve (STRATOVARIUS)
Gerit Lamm / Aeva Maurelle (XANDRIA)
Steve DiGiorgio (ex TESTAMENT)
Zaher Zorgati (MYRATH)
Emma Zoldan / Nils Courbaron (SIRENIA)
Coen Janssen (EPICA)
Jennifer Batten
Joe Stump (ALCATRAZZ)
Nick Z Marino (Yngwie Malmsteen)
Allan Sorensen (PRETTY MAIDS)
Chris Caffery(SAVATAGE)
Mark Cross (ex-FIREWIND)
Joel Hoekstra (WHITESNAKE)
Andreas Kisser (SEPULTURA)
Elina Siirala (LEAVES' EYES)
Alessandro Del Vecchio (JORN, REVOLUTION SAINTS)
Fabio D'Amore (SERENITY)
Melissa Ferlaak (PLAGUE OF STARS)
Philip Bynoe (Steve Vai)
Kelly Simonz, Matt Bissonette (E. John/J. Satriani)
Giacomo Voli / Roberto De Micheli (RHAPSODY OF FIRE)
Felipe Andreoli (ANGRA)
David Folchitto (FLESHGOD APOCALYPSE)
Roger Staffelbach (ARTENSION)
Marco Sfogli (James Labrie)
Andreas Passmark (ROYAL HUNT)
Marcelo Moreira (Zack Stevens)
Bob Katsionis (FIREWIND)
Henrik Klingenberg (SONATA ARCTICA)
Milan Polak, Andrea Martongelli (David Ellefson)
Existe un DVD con todas las obras que han puesto a consideración del público; la propuesta (no nueva, pero sí muy energética) ha tenido muy buena aceptación. A continuación el promo del DVD.
Fuentes: vivaldimetalproject.com/hellpress.com/Vivaldi Metal Project YouTube/RockAmerika
---
Continue reading