The Who re edita "The Who Sell Out" ¡con 48 temas inéditos!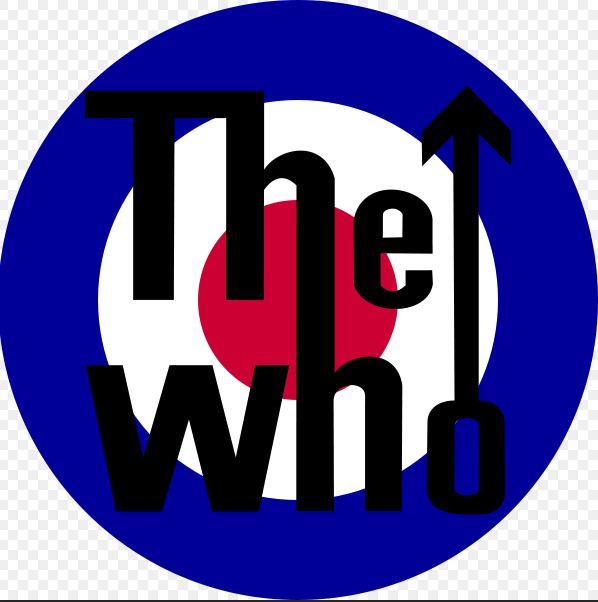 The Who ha anunciado una nueva edición de superlujo de "The Who Sell Out" con 112 temas, 46 de los cuales nunca se han escuchado antes.
El nuevo set de alta gama, que saldrá a la venta el 23 de abril, también incluye la mezcla original en mono y en estéreo del álbum original, tomas externas de estudio y primeras tomas, 14 de las demos originales de Pete Townshend, dos singles extra, un libro de tapa dura a todo color de 80 páginas y nueve pósters e inserciones.
También habrá un paquete de vinilo estéreo de dos LPs, una versión de vinilo mono de dos CDs/dos LPs, una edición de dos CDs y un lanzamiento digital. The Who ya están compartiendo varias canciones de adelanto, incluyendo las primeras versiones de "Pictures of Lily" y "Odorono".
Echa un vistazo a las dos maquetas y a la lista completa de los temas extra de la edición de superlujo a continuación.
"The Who Sell Out" llegó originalmente en diciembre de 1967 como un disco conceptual suelto que parodiaba las actitudes cada vez más consumistas de la sociedad, con jingles y anuncios entre canciones. El álbum, que sonaba como una emisora de radio pirata, se completó con un diseño de carátula de arte pop creado por David King, director de arte del Sunday Times de Londres, y Roger Law, del programa de televisión Spitting Image.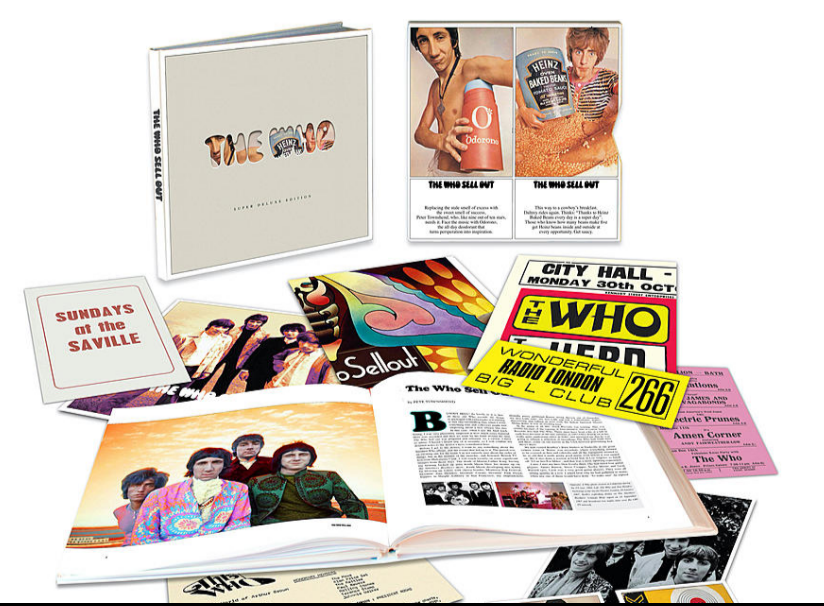 The Who, 'The Who Sell Out' Super Deluxe Track Listing
Disc 1: Mono Mix / Bonus Tracks
"Pictures of Lily" (original U.K. track single mix)
"Doctor, Doctor" (original U.K track single mix)
"The Last Time" (original U.K. track single mix)
"Under My Thumb" (original U.K. track single mix)
"I Can See for Miles" (original U.K. track single mix)
"Mary Anne With the Shaky Hand" (original U.S. Decca single mix)
"Someone's Coming" (original U.S. Decca single mix)
Unused Radio London ad: "Early Morning …"
Unused Radio London bulletin link: "Jaguar"
Unused Radio London ad: "Tattoo"
"Rael" (New York early rough mix)
"Sunn Amps" promo spots "Great Shakes" ad
Disc 2: Stereo Mix / Bonus Tracks
"Rael Naive" (complete with organ coda ending)
"Mary Anne With the Shaky Hand" (U.S. single version)
"Someone's Coming"
"Summertime Blues"
"Glittering Girl"
"Early Morning Cold Taxi"
"Girl's Eyes"
"Coke After Coke"
"Sodding About"
"Things Go Better with Coke"
"Hall of The Mountain King"
"Jaguar"
"Rael (remake; IBC version) / "Track Records" outro
Disc 3: Studio Sessions 1967-68
"Glittering Girl: (Take 4, 2018 remix)
"Girl's Eyes" (Take 2, 2018 remix)
"The Last Time" (Take 8) "Under My Thumb" (Take 3, 2018 remix with full ending)
"Our Love Was" (Take 2)
"Relax" (4-track to 4-track mix with Pete vocal)
"Relax" (Takes 1 and 2)
"Mary Anne With the Shaky Hand" (Takes 1 & 9)
"Relax" (Remake Take 4)
"I Can See for Miles" (full version)
"Medac" (Take 11)
"Odorono" (Take 3, 2018 remix)
"Heinz Baked Beans" (Takes 1 & 3, 2018 remix)
"Top Gear" (Takes 1 & 2, 2018 remix)
"Premier Drums" (Takes 1 & 3, 2018 remix)
"Charles Atlas" (Take 1)
"Rotosound Strings" (Take 1, 2018 remix
"Track Records" (2018 remix)
"John Mason Cars" (Takes 1-3) / "Speakeasy" / "Rotosound Strings" / "Bag O' Nails" (2018 remixes)
"It's a Girl" (aka "Glow Girl") (Takes 1 & 3)
"Mr. Hyde" (1st stage mix Take 1)
"Little Billy" (Takes 1 & 3)
"Mrs. Walker" (aka "Glow Girl") (4-track to 4-track mix, take 7)
"Call Me Lightning" (Take 1 backing track, stereo mix & jam)
"Dogs" (Take 3)
"Melancholia" (Take 1)
"Shakin' All Over" (Take 3)
"Magic Bus" (Take 6)
Fuentes: UMe Polydor/Google Images/YouTube/RockAmerika
---