Steve Hackett, Marillion, PFM y Riverside en el "Cruise To The Edge 2024"
Además navegarán con ellos Adrian Belew, Flying Colors y Queensrÿche, entre otros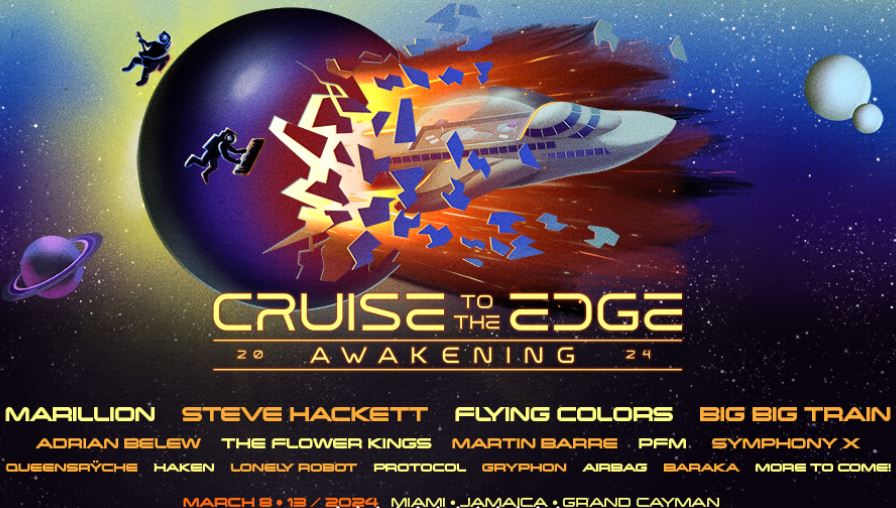 Cruise To The Edge ha anunciado que zarpará en 2024 desde Miami, Florida, del 8 al 13 de marzo, pasando por dos localidades caribeñas, George Town, Gran Caimán y Ocho Ríos, Jamaica, a lo largo del camino.
El festival ha ido anunciando poco a poco los actos participantes, siendo Marillion y Big Big Train las últimas bandas anunciadas esta tarde, y anteriormente se anunciaron Steve Hackett, Flying Colors, Haken, Riverside, Lonely Robot, The Flower Kings, Adrian Belew, Gryphon, Symphony X, Airbag, Baraka, PFM y Queensryche, con muchos más actos que se anunciarán en el futuro.
En el nuevo sitio web de Cruise To The Edge ya están disponibles varias ofertas de habitaciones y paquetes para el crucero de 2024.
Fuente: cruisetotheedge.com/RockAmerika
---