"The Turn Of A Friendly Card", de Alan Parsons Project, aparecerá en un Boxset de edición especial
Incluye 42 temas adicionales extraídos de los diarios de composición de Eric Woolfson, tomas descartadas de las sesiones de estudio y un nuevo sonido Surround 5.1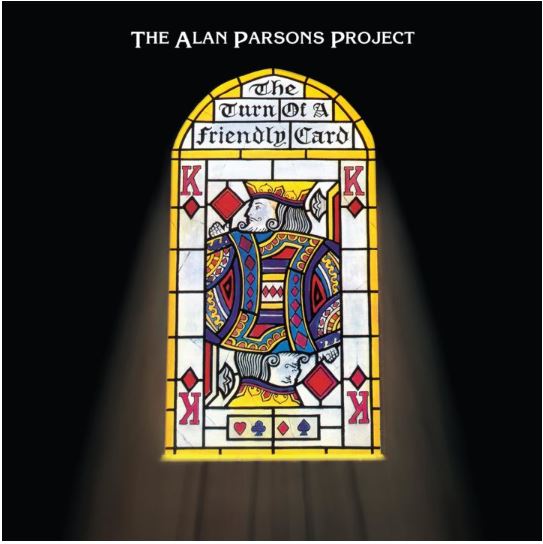 Publicado por primera vez en noviembre de 1980, "The Turn Of A Friendly Card" fue el quinto álbum de The Alan Parsons Project, la creación del compositor, músico y director Eric Woolfson y del célebre productor e ingeniero Alan Parsons.
Inspirado en el periodo en que tanto Eric Woolfson como Alan Parsons habían residido en Montecarlo, este legendario álbum se grabó en París. Las sesiones contaron con la colaboración de músicos como Ian Bairnson (guitarras), David Paton (bajo), Stuart Elliott (batería), Eric Woolfson (teclados y voz principal), Elmer Gantry, Chris Rainbow y Lenny Zakatek. The Turn Of A Friendly Card" se convertiría en uno de los álbumes más vendidos de The Alan Parsons Project, alcanzando la categoría de disco de oro en muchos países europeos y en Estados Unidos. El álbum incluía composiciones clásicas como "Games People Play", "Time", "The Gold Bug" y la suite "The Turn Of A Friendly", que dominaba la segunda cara del álbum.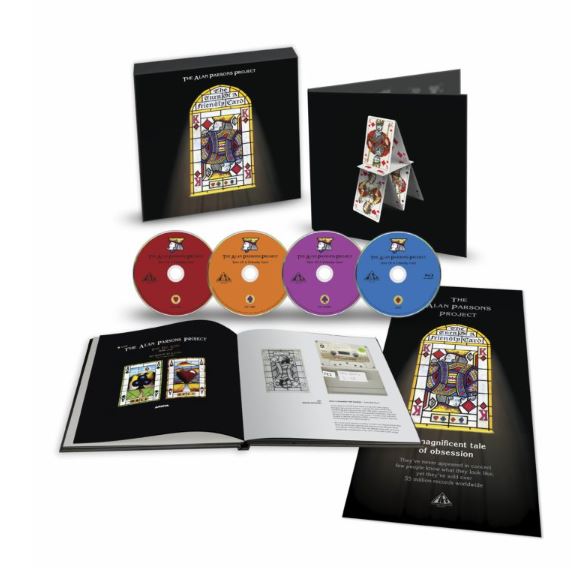 Esta nueva edición de lujo incluye 3 CD y un disco Blu-Ray (Region Free) con 42 temas adicionales extraídos de los diarios de composición de Eric Woolfson, tomas descartadas de las sesiones de estudio y una nueva e impresionante mezcla de sonido envolvente 5.1 realizada por Alan Parsons y una mezcla original estéreo remasterizada en alta resolución, junto con los vídeos promocionales de "Games People Play", "The Gold Bug" y "The Turn Of A Friendly Card", además de un anuncio promocional para televisión. Este impresionante set también incluye un lujoso libro ilustrado con un nuevo ensayo con fotos, recuerdos y memorias de Alan Parsons y Sally Woolfson. También incluye una reproducción del póster.
Fuentes: alanparsons.com/Alan Parsons Facebook/RockAmerika
---